How does it work?
We've condensed 20 year's of academic studies, detailed research and experience into one simple, yet insanely powerful roadmap. Use these three foundations to build an amazing culture in your business.
Each foundation has 3 simple steps:
01: Recruitment
First we analyse the role, then we create a robust assesment framework and finally start the acquisition process.
02: Engagement
First we examine the current 'state of play', then our science-backed surveys & interviews empowers the employees, and finally we start to enhance the workplace using our 'tried-and-tested' techniques & tools.
03: Management
First we create shared values that generates consensus within the team, then we improve managerment competence, and finally get the commitment of the leaders to deliver on those values.
If you'd like us to take you through this roadmap for your organisation, book a call.
Recruitment
Develop science-led recruitment processes that find you the right person, for the right role, every time.
Engagement
Create an operating environment that enables performance, protects well-being and maximises retention.
Management
Create a business with clear vision, shared values and engaging leaders that empower success, every day.
Meet the Team
Al & Leanne are married co-founders, so they know what it's like to be an owner-leader and to be partners in life and business.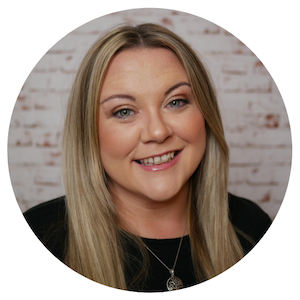 Leanne Elliott
MBPsS, CBP, MSc Psychology
Our lead consultant (and co-founder) is Leanne Elliott, who's a Certified Business Psychologist with a proven track record of building workplaces that empower teams and enable performance.
Leanne's Skills & Experience
Over 14+ years, she has built a reputation for recruiting top talent, nurturing engagement & well-being and developing high-performance cultures in leading private and public organisations, including the NHS, Department of Work & Pensions, Pinnacle People and Arielle Executive.
More recently, Leanne has dedicated her time to bringing best practices to small and medium-sized enterprises. Working in partnership with business owners and entrepreneurs, Leanne's approach supports individual well-being and enables organisations to thrive.
Leanne's Expertise
Her specialism is simplifying complex occupational psychology principles and helping owner-leaders to apply them in a commercial setting to drive employee wellbeing, satisfaction and performance.
Fundamentally, Leanne believes in the power of psychology - how understanding human behaviour, our own included, can unlock tenacity and resilience in even the toughest of times. To this end, Leanne spent five years as a volunteer with suicide prevention charity The Samaritans, including three as a committee member.
During the COVID-19 crisis, she also worked on a pro-bono basis for public sector organisations, helping leadership teams to protect employee wellbeing while continuing to provide vital community services.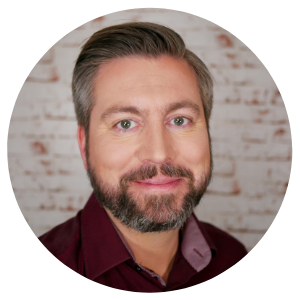 Al Elliott
Bsc Management, Dip. Coaching
Our Client Director (and co-founder) is Al Elliott, who's a certified coach and has also been building businesses since 2002, including a £5million property company.
Al's Skills & Experience
Over the last 20 years, he's been an owner-leader himself of multiple businesses and has vast experience in clarifying objectives and thinking creatively about processes.
More recently, he's worked with organisations like Salford Council to create repeatable 'blueprints' that allow organisations to consistently and predictably achieve key outcomes.
Al's Expertise
His specialism is researching behaviours and attitudes, and recognising patterns that either help or hinder the organisation. Al belives that business success is simply giving people what they want.
Whether that's tailoring a job role to attract outstanding candidates, ensuring teams have a workplace that inspires creativity & productivity or giving managers and leaders the tools, templates and training to build something truly special.
A huge believer in the power of 'giving back', Al also spent 5 years as a Samaritan, (where Al & Leanne first met!), including 2 years as the chair. In addition, Al has been a mentor for school-leavers and an advisor to multiple startups.
Build a culture, see the results
Build engaged teams that care as much about your business as you do. Book a call to find out how.