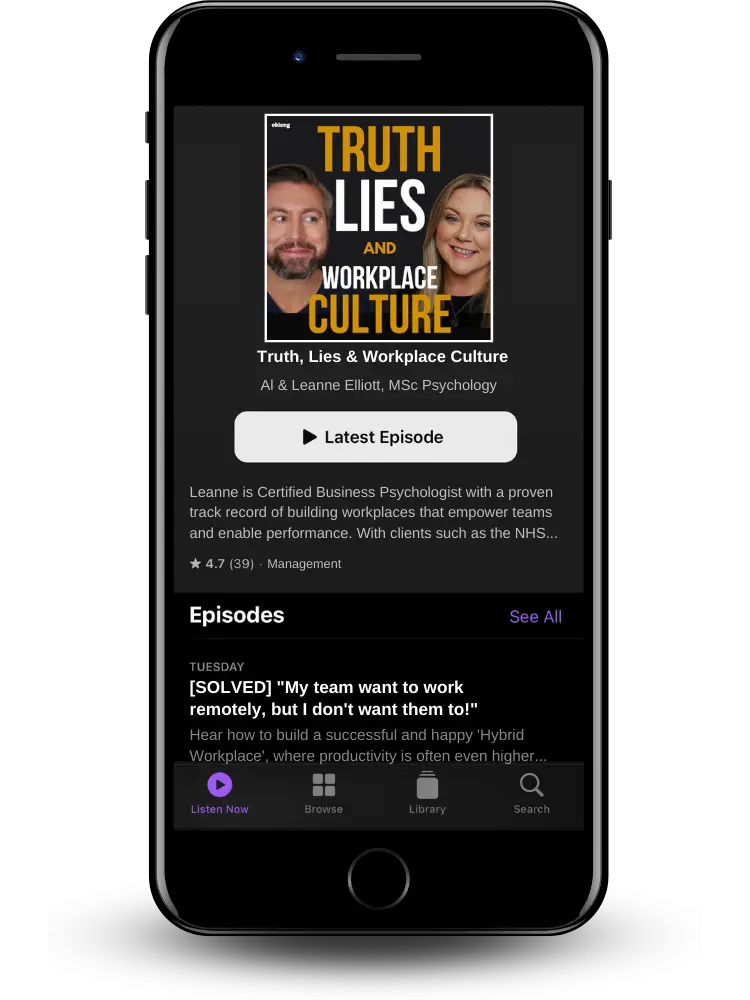 A podcast for leaders of service-based businesses
Truth, Lies & Workplace Culture
Podcast
Want to be a great leader? Want to learn how to build an amazing culture at work? Want your team to care as much as you do?
This is the podcast for you.
Every week, we talk about practical, science-based ways to find, keep and empower great people.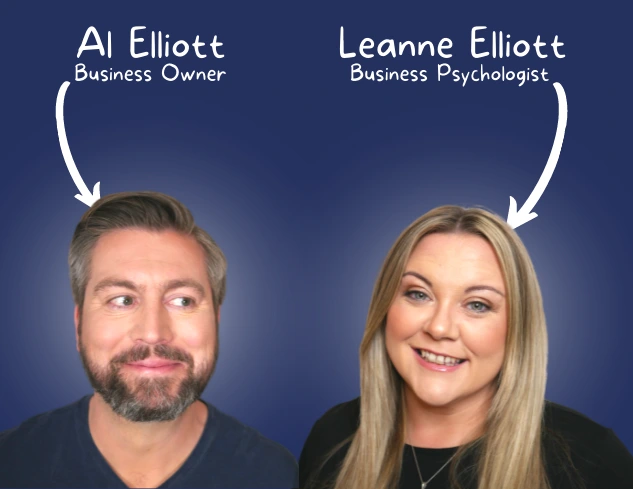 Meet your

Hosts

"We never wanted this to be a dry, boring, academic podcast, so we do things a little differently."
Leanne Elliott - the employee expert.
Leanne is a fully-qualified Business Psychologist, with over 14 years' experience of developing high-performance cultures in leading private and public organisations, including the NHS, Department of Work & Pensions, Pinnacle People and Arielle Executive.
Al Elliott - definitely not an expert.
For the last 20+ years, Al (Leanne's husband) has been an owner-leader of multiple businesses, and has vast experience in clarifying objectives and thinking creatively about processes for organisations like Salford Council & FC Utd, and has been featured on both BBC News & in the Financial Times.
Each episode, Al asks Leanne tough questions not only about the science of people, but how this can be practically applied to your business or organisation.
Who is this podcast

for?

This podcast is ideal for you if:

You are an owner-leader of a service-based business, like a digital/creative agency, professional service provider, or in the hospitality sector.

You are a business owner who is looking to stabilise your people and processes in preparation for an exit or raising capital.

You love being a leader and want to inspire and empower more of your people

Heard enough? Search your favourite podcast app for 'Truth, Lies & Workplace Culture' or click here for full list of the platforms we're featured on.
Find the podcast on your favourite app
Just search for Truth, Lies and Workplace Culture on your favourite poadcast app, or use the buttons below.